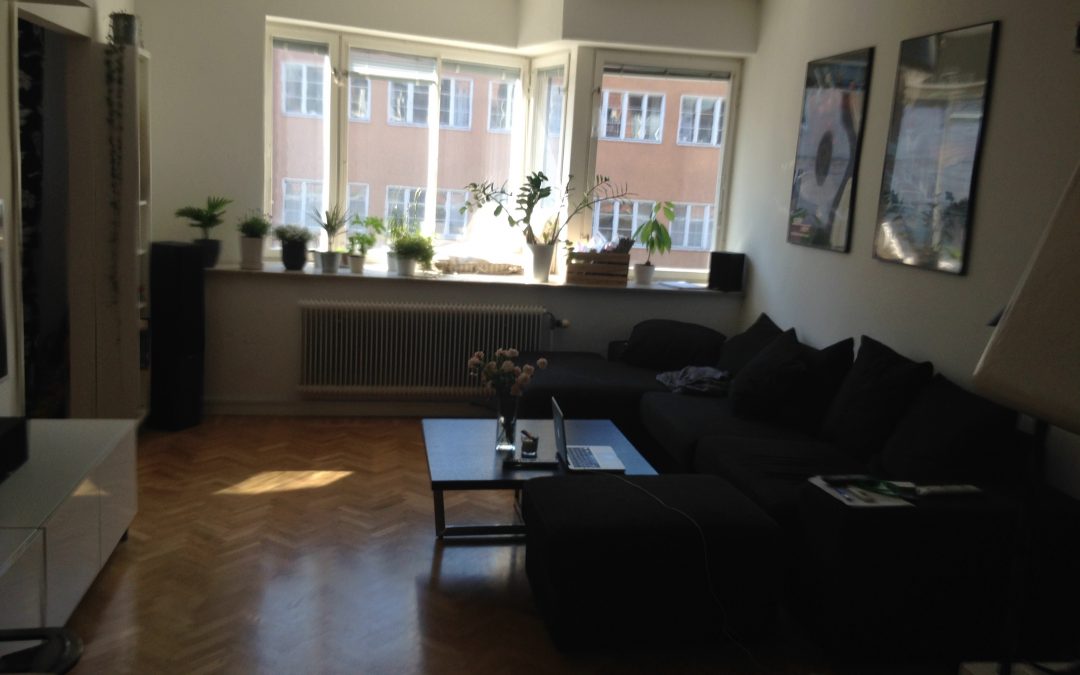 I WOULD SAY : GOOD LUCK
It is really COMPLICATED to find a rental apartment in Sweden (it is not a joke). But everything is possible!
Before I moved to Sweden, I read a lot about how complicated it is and I was not convince.. How hard can it be.. Well, when I arrived I realised how hard it actually is! 
Sweden has a nice system to rent apartments:
you need to register yourself through different "real estate companies" that own all the apartment

You will queue: One day = one point.

Apartments are online and you choose which one you want. If someone has 300 points and take it you can't access to the apartment. Usually, people have between 1500points to 2000points. I had 3… 
Tips for HSB. You are allowed to "save money" every month (up to 500kr) to buy an apartment with them, in this case, you are in the top list to rent apartment. After you get a contract, you are allowed to have the money back. It usually takes 3 months to get an apartment.
WHEN I READ THIS, I IMAGINED SWEDISH PEOPLE WHO HAVE BEEN QUEUING FOR 15 YEARS, SO I ACTUALLY DON'T HAVE ANY CHANCE.
So Next chance, is to rent "second hand" (andrahandskontrakt lägenhet in Swedish). It means that you will not have a contract to your name but you do a second rental. So you have to trust the person, I don't really know if it is legal or not, but lots of people are doing it today and it works really great.
Here is a list of where you can look for apartments :
Blocket

 : it is the "people-to-people" website, if you want an apartment, you need to stay 24/7 on it (Bostad>uthyres>östergötland>Linköping)

Hyrenbostad

 : Rental website

HSB

 : Rental website
VOCABULARY:
Bostad : accommodation

Lägenhet : apartment

Hyra : rent

Köpa : buy
Advices for Students who want to live in Linköping:
As soon as you know, you are admitted to Linköping Uni, spend time to registrer yourself to different websites. LIU will provide emergency beds at the beginning of the year and you can also book a room through Airbnb or Youth hotel.
There are also lots of Facebook groups to find accommodations:
AREAS IN LINKÖPING :
Ryd: Students area; super close to LIU

Lambohov/Mjärdevi: Mainly families are living there

Valla: really close to LIU

Skäggetorp: it is not the first area recommended in Linköping, but I have never lived there, so I have not much to say about it.