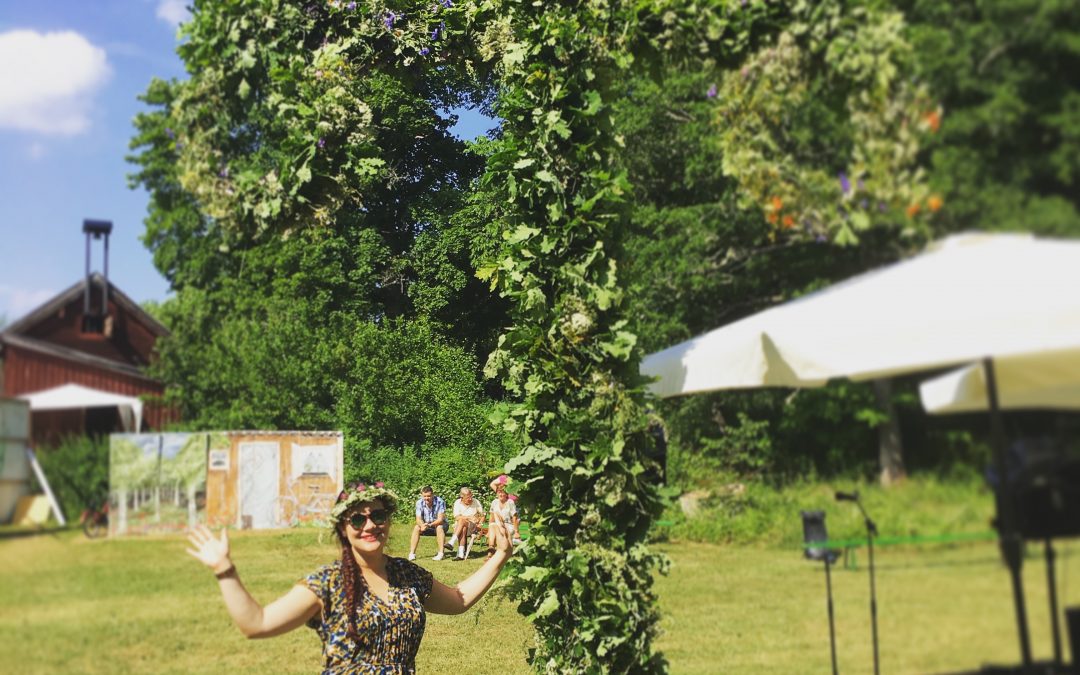 A BLOG ABOUT SWEDEN WITHOUT TALKING ABOUT MIDSOMMAR IS NOT POSSIBLE.
What is midsommar?  Midsummer, also known as St John's Day, is the period of time centered upon the summer solstice, and more specifically the northern European celebrations that accompany the actual solstice or take place on a day. (Source: Wikipedia).
IT IS A BIG PART OF THE SWEDISH CULTURE

Why do Swedish people celebrate Midsommar? The winter is pretty tough! It is an average of 4 to 6 hours light per day. So I can garantee you that everyone is waiting for the spring and the summer!
Midsommar is celebrated every year on the 24th of June. As it is a pretty big deal in Sweden, we have day off from work, yes yes it is even a red day! You usually celebrate Midsommar with your friends and family. Every city has activities too. You will start the day by doing flower crown (like you can see in the picuture) –  don't ask me why, I have no idea! Then you will have a delicious a Midsommar Lunch with typical Swedish food : Köttbullar – Sill – Potatoes – Shrimps – Salad – BBQ. During the afternoon, it is time to dance around the poll with typical Swedish songs. If we are close to a lake, we all go to swim (even if the water is at 14*c – yes! ). We also play some games – Kubb is one of the most famous in Sweden! But now we also play "Petanque" (French game for old people as they say in Sweden) – Then it is the time to have the dinner with some songs – snap (Aquavit) and food. The food is basically the same all day!
So I like it, it is different than what I am used to and it is really something that you have to experience but preferably with Swedish people, it's so much fun to see the traditions.