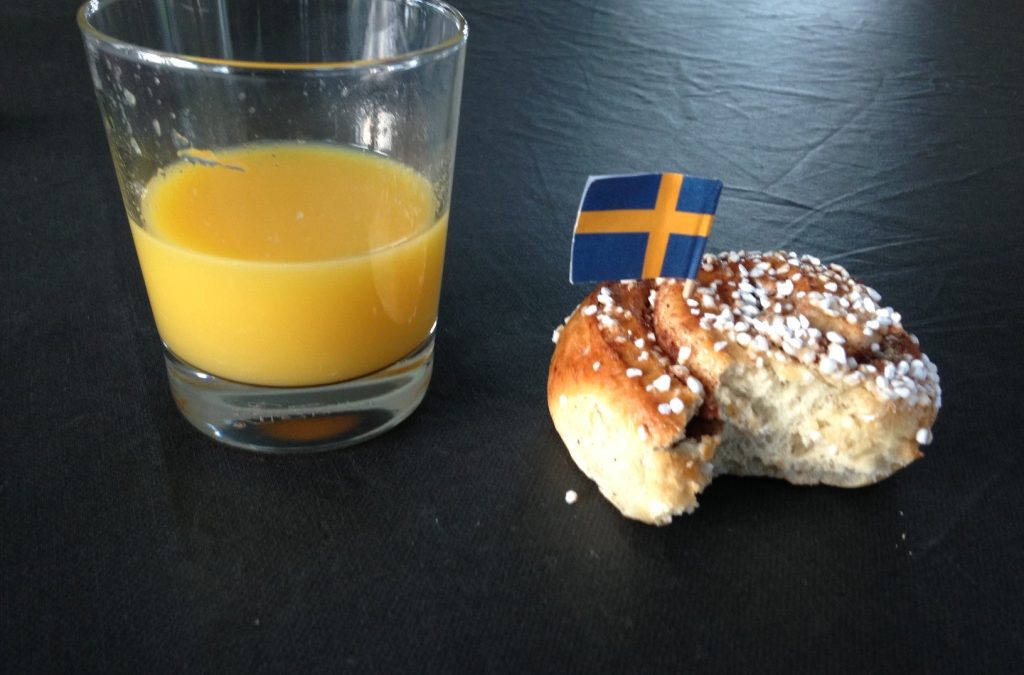 Fika is a pretty big deal in Sweden.
According to Wikipedia, Fika is a concept in Swedish culture with the basic meaning "to have coffee", often accompanied with pastries, cookies or pie.
When I arrive in Sweden, I had no idea what Fika means and it is not so big in France. The paradox is that Sweden people don't eat pastries, cookies expect for the fika! As a true Swedish, you have to Fika (yes it is getting so big that we use it as a verb) at least every week!
Companies do a fika once a week – usually on fridays but some companies do it EVERY DAY – Even 2 times per day! In this case, you don't have cookies or pastries every time – unfortunately – but you will take a cup of coffee with your colleagues during 15 mins, talking about everything and nothing. Especially the weather and what is going on today in the city! But I have to say it is cozy and it is a big part of the Swedish life.
Just for your information, Sweden is one of the top country for biggest coffee drinker. It is around 150l (need to double check this information) per person per year! And the coffee is SUPER DARK. So you need to like strong coffee! Personally, I am used soft coffee with Vanilla arome, so I really don't like Swedish coffee!
Some cookies or pastries for the fika:
Kanelbullar : Cinnamon rolls! It's delicious!
Choklad bullar: Chocolate balls
Dammsugare: Almond chocolate balls
Kladkakka: Chocolate cake!